Quality Dock Accessories
As a single source for all of your needs while on the lake, Anchor Boatlifts provides custom dock accessories for convenience and peace of mind. We want to make sure you enjoy a fun and relaxing time on your boat–so, we take care of everything else!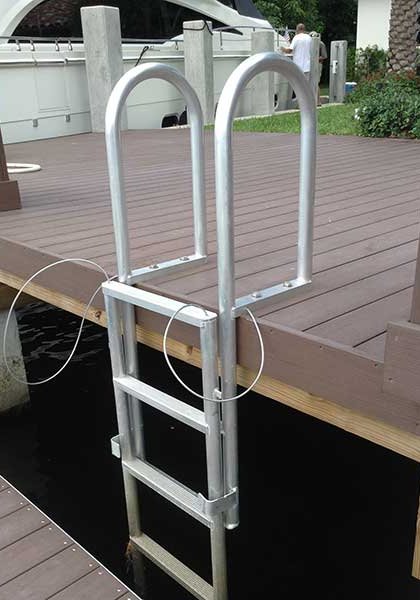 Dock Ladders
Our ladders are strong and stable to ensure it never falls, sinks or breaks with weight or water pressure. This is achieved through the high-quality 6063 marine grade aluminum that's TIG welded for superior strength and rigidity.
We have multiple dock ladders to accommodate your specific needs. All ladders have grooved rungs for extra traction and water run-off. Each step equals approximately one step down from the top of the mounting surface.
Straight ladder – Ideal for use as a safety ladder. Available in 3-8 steps.
Standard lift ladder– Available in 3-8 steps.
Finger pier ladder– Available in 3-7 steps.
Finger pier lift ladder– Available in 3-7 steps.
Dock Cleats
Our low profile flip-up cleats make tying down your boat easy while providing a discreet look.
Features include:
Flip-up design for easy use and rope tying
Solid aluminum for optimum strength
Cleats flip down and sit flat on dock surface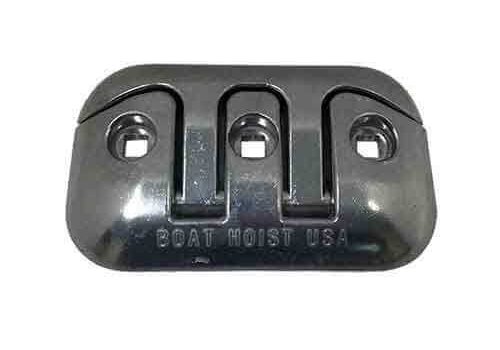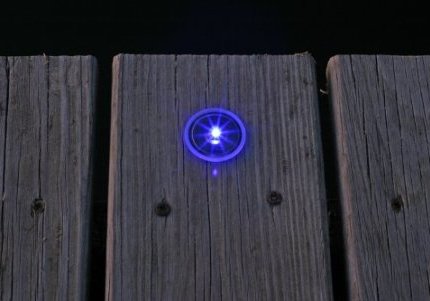 Solar Lights
Light up your dock, deck or pier with solar dock lights. These solar powered lights have sensors that detect darkness, prompting them to automatically turn on. With no wiring or electricity required to operate, you can enjoy a hassle-free installation.
Fish Cleaning Tables
If you love fishing, then you'll love our customized fish cleaning tables. We can take almost any feature you need and include it into your fish cleaning table. Available in  2 or 4 legs.
Options for custom tables:
Knife rack
Aluminum hose holder with bib
Custom T-tops
Stainless steel sink
Faucet
Lights
Enclosed base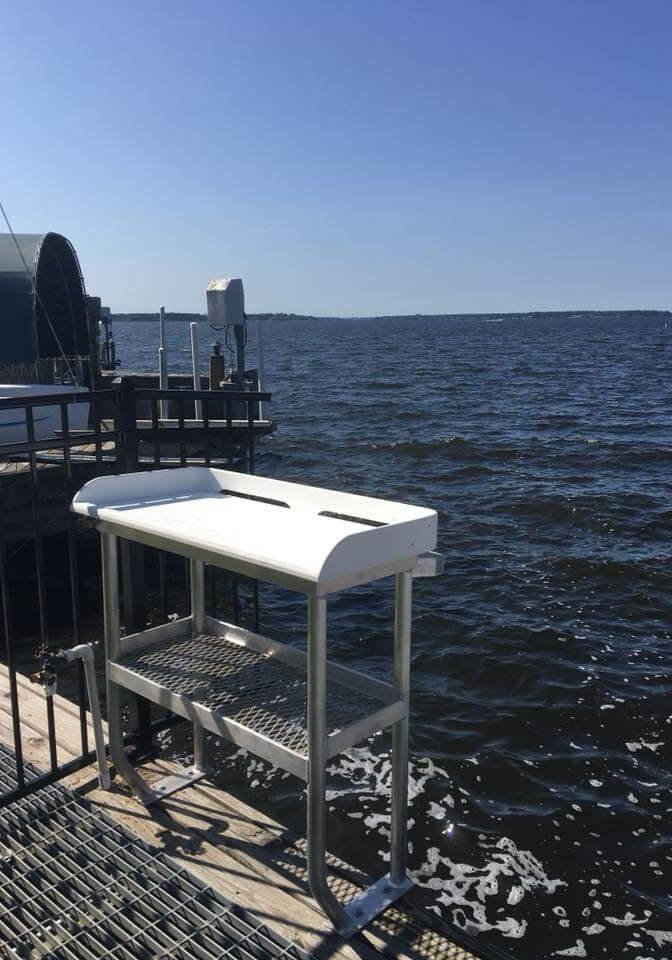 Start Your Project Today
Contact us today to begin your custom boat dock design and see what we can do for you!